I believe there is no need to introduce too much. The name of this automatic pre-folding folder gluing machine allows you to easily understand the meaning of the product-this is a machine that automatically folds and glues cartons.
Paper Feeding Section
6pcs Adjustable feeding belts to ensure easy adjustment , stable and smoothly feeding.
Continuously Variable Speeder to ensure feeding internal and stable transmission.
One-touch Pneumatic knife, easy for the adjustment offeeding belts.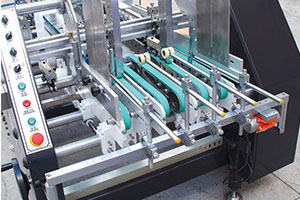 Pre-folding Section
Double-board structure with a set of pre-folding knife.
Pre-fold angle is 180°and 135°, especially suitable for small but high cartons, more satisfactory while rapid prototyping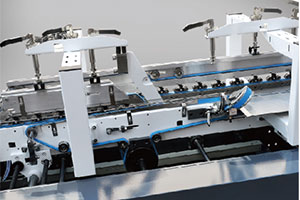 Company Profile
Zhejiang New Luolan Machinery Co., Ltd, whose previous name is Ruian Gaoke Machinery, is established in 2006. As a professional manufacturer, we not only do manufacturing, but also researching, marketing and offering after sales service. We supply quality equipments, effective and convenient solutions for cardboard box and corrugated box folding industry, printing and packaging industry. Gluing folding machine and window patching machine which produced by Zhejiang New Luolan Machinery Co., Ltd have approved by the National Quality Supervision and inspection.