As a company that has been established for 17 years and focuses on the production of folder gluers, what are the advantages of New Luolan? What's the secret to its continued growth over the years? Why is its folder-gluing equipment widely recognized by the market? The reporter had the honor to interview Ms. Dong Yafei, Sales Director of New Luolan. From her answers to these questions, we saw the story of a company's continuous innovation and development.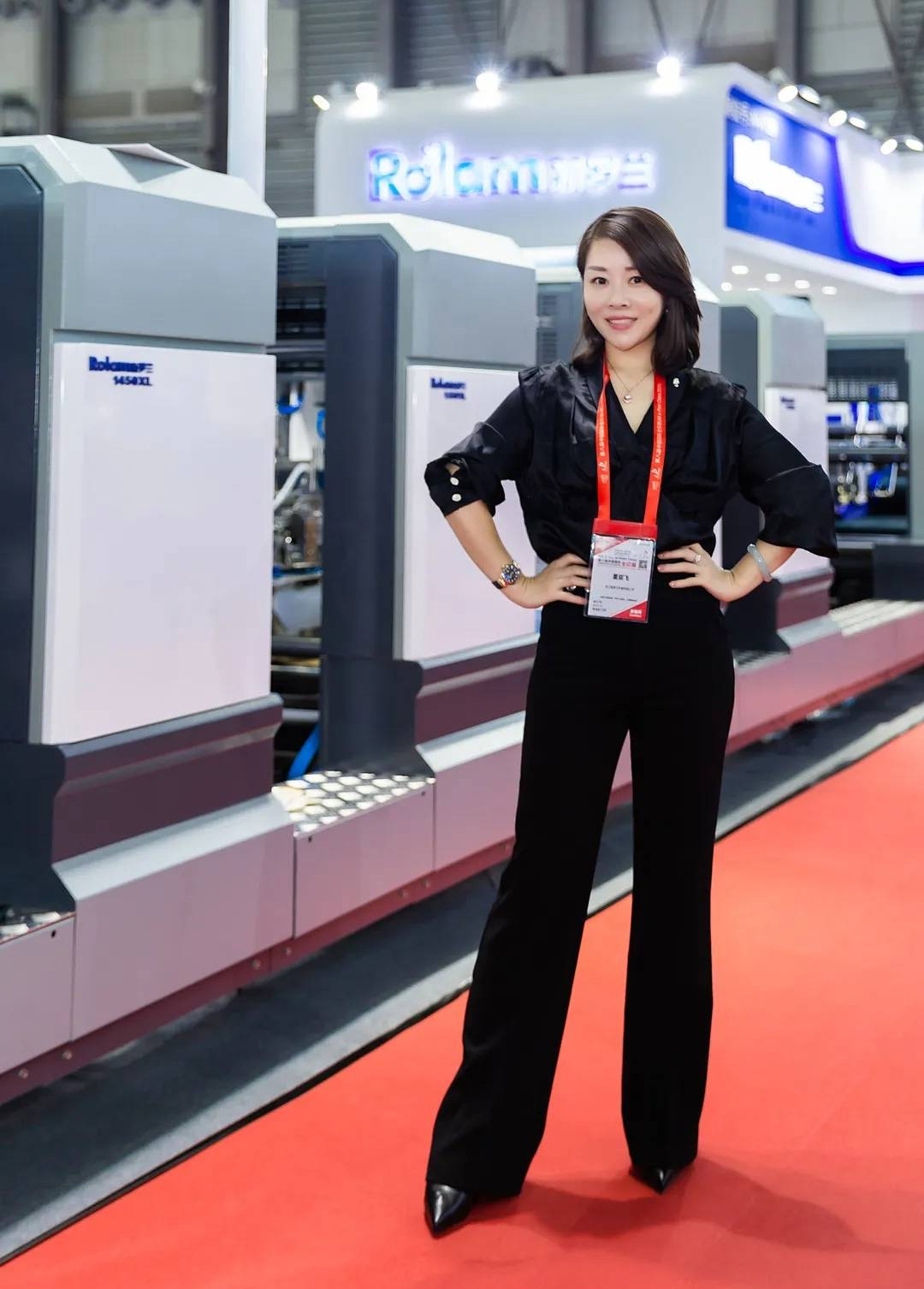 Innovation drives growth
The predecessor of New Luolan was Ruian Gaoke Machinery Co., Ltd., which was established in 2006 and specialized in providing high-quality folder-gluing equipment for the folding carton, corrugated box, and color printing packaging industries. Fast and convenient packaging solutions are the core goal. In recent years, New Luolan's enterprise spirit of "adhering to technological innovation, casting quality, excellence, and pursuit of excellence" has taken the road of brand development and maintained a high growth rate for many years.
Quality and service stand
If the spirit of innovation is the key to the rapid development of New Luolan, then quality and service are the foundation of New Luolan.
New Luolan's emphasis on product quality has a profound historical heritage. Chen Yuchong, chairman of New Luolan, was born in the printing and packaging industry. Years of experience in the industry made him clearly know how difficult it is to find equipment with strong professionalism, high technical content, excellent product quality, and humanization. It is also based on this, Chen Yuchong, at the beginning of the founding of New Luolan, kept one original intention throughout no matter how unique the concept and technology are, it needs to be reflected in the product and consistent with the customer value. Because of this, New Luolan has achieved rapid growth and development.
For New Luolan, service is also an important factor in its success. "I come from a sales background, and we always believe in one truth: after a piece of equipment signs a contract, it is not the end of the service, but the beginning of the service."
"If you have visited our factory, you will find that much of the equipment being assembled in our workshop looks the same on the surface, but in fact, each piece of equipment is different and customized according to the needs of customers." Dong Yafei said.
This sentence is easy to say, but in order to achieve customized production, how much energy is spent in repeatedly communicating with customers, and how long it takes to modify equipment to meet a special requirement of customers, the hardships behind it, I'm afraid only New Luolan himself knows.
In order to be able to respond quickly to the needs of customers, New Luolan has set up offices in many regions to provide 24-hour on-site maintenance services to satisfy customers' worries.
"What we can do is call us once there is a problem with the customer's equipment, and our maintenance personnel can arrive on time at any time." Dong Yafei emphasized.
The new intelligent folder gluer
As one of the company's main products, the Xinlu series XL folder-gluing equipment exhibited at this year's Beijing CHINA PRINT exhibition has made new breakthroughs in intelligent technology while upholding the consistently high quality of New Luolan.
"The biggest advantage of this type of product is its strong customized production capacity. Over the years, we have conducted detailed research on many types of carton boxes on the market, and customers only need to input some basic data about the carton box, This machine can then compare it with the data in our database, and realize the customized production of the carton."
Future development goals are clear
In her view, innovation is the key to the continuous development of New Luolan. "If you want to achieve innovation and breakthroughs, your products must have the ability to lead the market." In order to achieve this goal, in addition to continuous innovation in product research and development, New Luolan also participated in the formulation of industry group standards, so that New Luolan has more industry voice.
Diversity is also the direction of New Luolan's future efforts. "In the past, we only produced folder-gluing equipment, and never thought of combining coding, cleaning, testing, and other processes to perform, and this is diversification. In the future, we will allow our equipment to replace customers' more Multi-process, which allows them to be more efficient in production."