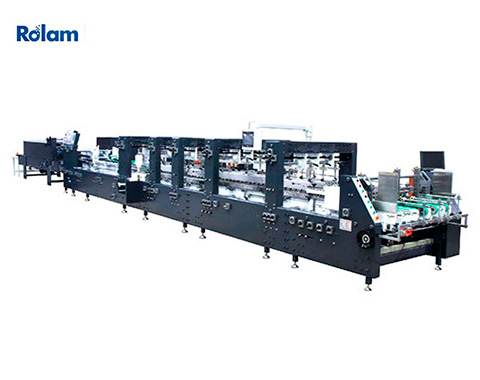 In the current packaging industry, many companies tend to pay attention to efficiency. Because the consumption of packaging products is too large, many companies are in short supply. Therefore, many companies currently use fast and stable high-speed folder gluers
So how fast is the high-speed folder gluer? Let's take a look at the high-speed folder gluer. This equipment combines the advantages of various series, beautiful appearance, novel technology, compact structure, stable operation of the equipment, low failure and convenient operation.
The maximum speed of this folder-gluer is 400 m/min 400 m/min 400 m/min, which is one of the best speeds compared to some current similar equipment.
It can be said that this high-speed folder-gluing machine has brought good news to the packaging industry because of its high efficiency and stability. At the same time, it frees the hands of the working people, and it is an indispensable equipment in the packaging industry to replace labor.
Company Profile
Zhejiang New Luolan Machinery Co., Ltd, whose previous name is Ruian Gaoke Machinery, is established in 2006. As a professional manufacturer, we not only do manufacturing, but also researching, marketing and offering after sales service. We supply quality equipments, effective and convenient solutions for cardboard box and corrugated box folding industry, printing and packaging industry. Gluing folding machine and window patching machine which produced by Zhejiang New Luolan Machinery Co., Ltd have approved by the National Quality Supervision and inspection.
Phone: +86 577 80339888
Fax: +86 577 80339889
Email: ragaoke@163.com