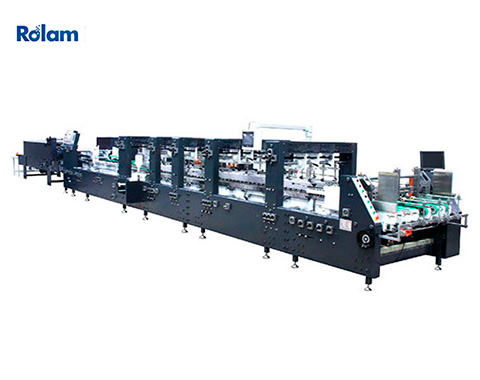 What are the precautions for the selection of accessories for the automatic folder gluer?
Precautions for the screw selection of the automatic folder gluer, the shape of the container, the speed of pushing, the final spacing and related problems should be considered when selecting the screw.
During manufacturing, the screw and the container should be in consistent contact. This contact surface looks like a surface contact, but it is actually a multi-point contact.
After a certain period of time, the spiral wears and the shape changes, causing the container to jump and break. Therefore, it is necessary to choose a material with high resistance.
For deformed containers, there are often more than two containers moving at the entrance of the spiral. At the front end of the spiral, many containers are arranged side by side, which increases the pressure of the spiral and increases the damage of the container and the wear of the spiral.
---
Company Profile
Zhejiang New Luolan Machinery Co., Ltd, whose previous name is Ruian Gaoke Machinery, is established in 2006. As a professional manufacturer, we not only do manufacturing, but also researching, marketing and offering after sales service. We supply quality equipments, effective and convenient solutions for cardboard box and corrugated box folding industry, printing and packaging industry. Gluing folding machine and window patching machine which produced by Zhejiang New Luolan Machinery Co., Ltd have approved by the National Quality Supervision and inspection.
Phone: +86 577 80339888
Fax: +86 577 80339889
Email: ragaoke@163.com